It used to be that the 2D QR barcodes developed by Denso were everywhere on Japanese posters, magazine advertisements – in fact, anywhere where the advertiser wanted the reader to follow through with a visit to a Web site to learn more about the product or service. The idea was that customers would use their mobile phones' cameras to take a pictures, and follow the Web site through to a long complex URL.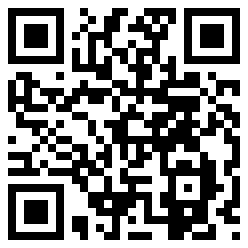 After all, using a "10-key" keyboard (actually there are 12 or more keys, but some people run out of fingers) to type in http://www.nandake.co.jp/~products/my-very-cool-product/26zxo9544.asp is not that easy. Part of the problem is that Japanese .co.jp domains are only available as one-per-company names. So if you are Umai Drinks, and you market a line of drinks like Ume-Kola, Matcha-Kola and Natto-Kola, you can't buy .co.jp domains for all of them, but they must hang off the end of your umai-drinks-kabushiki-kaisha.co.jp (or whatever stupid domain name your marketing guys bought for you at the start of the Web's use in Japanese advertising). Of course, .jp domains are available, but they don't seem quite so popular (and they're a bit more expensive than .com domains).
But now, there's been a new trend in print advertisements pointing readers to the Internet. Instead of providing a URL, the advertisement simply gives a search phrase (the name of the product, or a marketing slogan), and invites you to type it into a search engine. The QR codes have disappeared.
Why might this be? Well, one reason might well be the fact that mobile phone screens are so freaking small.
Even on "mobile" sites, the tendency of Japanese Web designers to use every single pixel on the screen fights against ease of use and easy comprehension of the contents. Having the long URL reduced to a symbol works on the phone, but what happens when you get back home and you want to see the whole complex site on your PC? Much easier to remember "Natto-Kola" than the long complex URL.
The other possible reason is linguistic. Until recently, non-ASCII characters were a no-no in URLs. So, how do you spell names in romaji: Saito? Saitou? Saitoh? for example. Sinjyuku, anyone? Or Shinjuku? But if the search term is in kanji or kana, it's much easier for the Japanese prospects to remember, and the name of the product, or the main marketing theme, at any rate, almost certainly stays in their heads for longer (at least that is probably the theory).
So it looks as though the QR code is dying as an advertising tool. A shame, really - it had a lot more potential in that field than simply replacing the typing of URLs. Or have I missed a crop of these things somewhere, or completely misunderstood the reasons for their seeming extinction?

Other posts by Hugh Ashton: