To combat decreasing market share largely usurped by competitor SoftBank, NTT DoCoMo announced on Friday that they would be changing their brand image for the first time since 1992, unveiling a new corporate logo and four "New DoCoMo Declarations." These new marketing objectives include 1) To polish the DoCoMo brand and strengthen bonds with current users, 2) To meet and exceed consumer expectations, 3) To excel at innovation and become a world-renown brand, and 4) To re-unify within the company and utilize employee talent to challenge new goals. This is perhaps a much needed change for the leading cell phone carrier, whose market share dropped below 50% for the first time at the end of March. President and CEO Masao Nakamura reported that the company wanted to address the "sense of impending crisis" that began about 5 years ago due and increased after MNP (Mobile Number Portability) became available in 2006.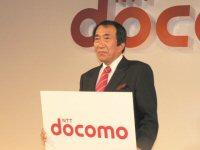 DoCoMo unveils 'docomo'Docomo's new marketing is a marked departure from previous strategies that focused on increasing market share by attracting new users with the latest handsets and services. But Nakamura admitted that, "Handsets have developed to the point where it's difficult to differentiate in terms of technology, and the market has become saturated. We now have to focus on customer satisfaction in order to succeed." To do so, the company reported brand reconstruction focused on customer point-of-contact, including improvement of their Premium Club, better call center support, renewal of DoCoMo Shops, and perhaps the most interesting, a new emphasis on Corporate Social Responsibility.
With handset portability on the horizon, DoCoMo is strategically headed in the right direction, but only time will tell how their new model fares in this highly competitive market. The company had already admitted that just the change of logo, scheduled to be in use starting July this year, will cost the company ¥100 billion. That's quite a price tag! It will be interesting however to see what kind of innovations DoCoMo can brew up to put itself ahead of its gradually increasing number of competitors.
Blog:

Other posts by Sarah: