There is no doubt that Japan is one of the leading bitcoin nations right now. Indeed, on some days up to 60% of all the trades carried out on the planet originate here. So, what is it that has led to the virtual currency being so accepted here when other countries have been far slower in taking it up? There are a number of reasons why this is the case.
The Wide Range of Uses for It
There are far more places to spend bitcoins in Japan than there are in most other countries. It has been reported that more than 4,500 stores accept this as a payment method, with that number expected to grow enormously in the near future.
As well as land-based stores, restaurants and bars, this currency can also be used to pay conveniently online too. A good example of how bitcoin has changed the spending habits of the Japanese comes with the emergence of sites such as Bit Casino, which accept the cryptocurrency to fund online gambling on a range of casino games.
It Is Fully Legal and Regulated
A huge factor in the rise of bitcoin in Japan is the fact that it is now fully legal and regulated here. Right from the very start of bitcoin usage, it was welcomed more in Japan than in many other places but this official seal of approval has made it an even more popular choice.
In 2017 the Japanese government brought out a new bill called the Virtual Currency Act. This new piece of legislation means that people can legally trade bitcoin in the country without any fear of breaking the law.
It Is Banned or Limited in Neighboring Countries
While the Japanese authorities have embraced cryptocurrencies, some neighbouring countries have been less reluctant to approve their use. This helped to cement Japan's position as the number one bitcoin country in the region.
For example, not too long ago it was China that dominated the scene, with 90% of all bitcoin transactions coming from here. However, the recent Chinese crackdown on virtual currency trading has led to Japan being in a stronger position. South Korea is another Asian country that is reported to be considering the banning the trading of cryptocurrencies.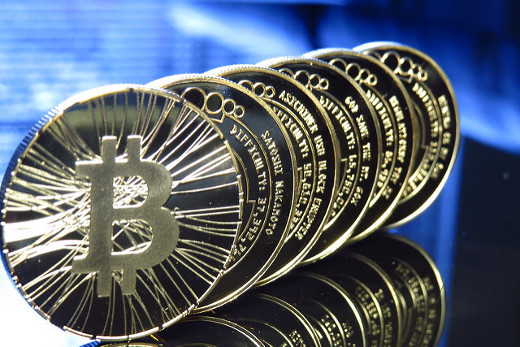 "Bitcoin, bitcoin coin, physical bitcoin" (CC BY-SA 2.0) by antanacoins
The Investment Potential
Despite it being so widely accepted in so many different establishments and websites, many Japanese still see bitcoin as being an investment vehicle more than as a currency. This is no bad thing right now, as the currency has been going through an incredible period of growth.
Indeed, the rise of bitcoin in 2017 has been spectacular, encouraging even more people to invest in it in the hope of making a fortune. It started the year at a fairly modest price of $800 but has rocketed up to as high as $17,000 during 2017.
With some analysts predicting that there is still a long way to go before bitcoin reaches its upper limit, the potential of this digital currency as an investment is certainly tempting. While no-one really knows what will happen to the value of bitcoin in the future it seems clear that the Japanese love affair with the currency still has a long way to run.
Blog:
Tags:

Other posts by Japan Inc: