If there is one phrase which describes the financial performance of the autonomous region of Macau, it is punching above its own weight. Thought to be home to just 600,000 people, the area remains in rude health with its economy expanding by 6.1 percent year-on-year in the third quarter of 2017 and growth across the first three-quarters of the year being recorded at 9.3 percent year-on-year in real terms. Tourism is undoubtedly a key driver for the region's economy, with visitor arrivals increasing by almost 8 percent year-on-year to stand at 2.8 million in October 2017. Visitors on package tours totalled 799,000 in the same month, with the number of guests in hotels and guesthouses reaching more than one million. While the ruins of St Paul's and the stunning views of the 338-metre high Macau Tower are striking landmarks which are well worth seeing, the area is best known for its hugely important gambling industry.
A vital part of the economy
Japan may have only just started to dip its toe into the world of casinos following recent legislation changes, but many of the operators who have targeted the country are already heavily involved in Macau's thriving casino culture. According to Trip Advisor, there are more than 30 casinos currently open in the region including The Venetian, MGM Grand and Hard Rock and its reputation has led many to refer to it simply as the 'Las Vegas of Asia'. According to an article by Betway Casino, Macau is undoubtedly one of the top gambling destinations that tourists should visit in 2018, with the online casino outlining that the region undoubtedly rivals some of the top destinations in the world in terms of the range of casinos and experiences which are currently on offer. As if to further emphasise the importance of casinos in the area, according to some estimates the industry is thought to be responsible for generating around 80 percent of government revenues. Put simply, Macau would be in a much different position without this thriving gambling world.
Change in the air
This reliance on casinos has not gone unnoticed however, with some of Macau's closest neighbours commenting on the issue in recent times. During a three-day visit to the region earlier this year, Chinese official Zhang Dejiang praised the area's achievements in recent years but also suggested it was time for the area to consider diversifying its economy. Such calls are perhaps unsurprising, particularly when it is thought that authorities are already taking steps to move away from this sole focus on gambling. But what could the future hold for Macau and where are the potential opportunities for growth? Media has always been a strong area for the region, with it being home to a range of different outlets from Chinese-language papers to those designed to cater for English speakers. There are also remnants of its history as a Portuguese colony, with some papers and TV focusing on that language. It is undoubtedly an area where a lot is happening and with Portugal-headquartered group Global Media set to have a newsroom in the region too in the coming months, change is already seemingly afoot. While Japan knows a thing or two about film festivals and events like the Short Shorts festival, this is another media-related area which Macau is starting to get involved in. The 2nd International Film Festival and Awards in the region were held recently, with Argentinian director Natalia Garagiola's Hunting Season winning the Best Film prize. According to the event's artistic director Mike Goodridge, Macau is a "very colourful place" which conjures intrigue and mystery, with this making it a great setting for such a festival.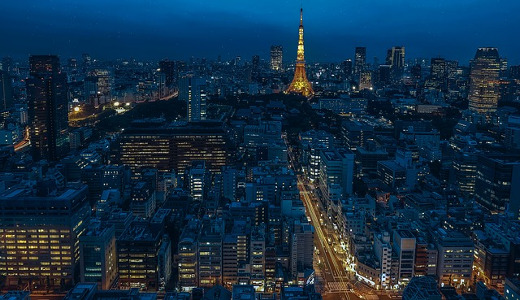 Image source: Pixabay.com
Building a new Macau
Away from media, another area which continues to thrive in Macau is the construction industry, with a total of 21 hotel projects being underway in the region in the third quarter, with many more at the design stage and residential developments also being planned. Other major projects include the development of the Athletes Training and Formation Centre at the Macau Dome, with a hugely lucrative contract recently being awarded to Companhia de Construcao e Investimento Predial Ming Shun.
All in all, it is clear that while gambling understandably remains a core part of Macau, there are other areas which are also beginning to grow and thrive. Calls for diversification have seemingly not gone unnoticed and it will be fascinating to see how the region's economy continues to develop in the coming years.

Other posts by Japan Inc: