Although political U-turns are often the source of frustration, at times they are welcome - like when the government finally sees sense on an issue and avoids making a major blunder.
Japan has backed down from claiming explicitly in school textbooks that the Takeshima/Dokdo islands in the Sea of Japan are Japanese territory.
The Education, Science and Technology Ministry of Japan announced a couple of weeks ago that middle school textbooks will teach children that the disputed islands are Japanese sovereignty (see Japan Inc Blog: http://www.japaninc.com/node/3359)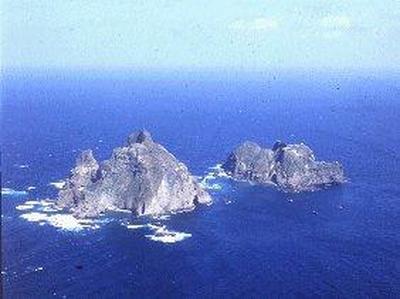 The Disputed Takeshima/Dokdo IslandsHowever, the South Korean officials reacted swiftly and sternly, with many statements such as "If such actions continue Japan must be held accountable for all negative developments in bilateral relations," from United Democratic Party spokeswoman Cha Young and "[These textbooks] should not be condoned" from the Grand National Party spokeswoman Cho Yoon-seon.
Media reaction from around the world was equally as harsh, seeing this as a stupid move on behalf of the Japanese government to ruin relations between the two countries as well as reignite bitter sentiments from WWII.
Throughout the whole ordeal, the Japanese officials were trying to defuse the situation, with the Chief Cabinet Secretary Nobutaka Machimura weakly affirming "We have no intention of significantly politicizing the Takeshima issue." However, after the South Korea "summoned" Japan's ambassador to, essentially, tell him off, Japan have been forced to back down from their original idea.
This whole debacle ended up being nothing but an embarrassing affair for Japanese officials, flaring-up nationalist as well as anti-Japanese sentiments along the way. You would have thought that Japan has had enough of this over the war-time history textbooks issues that get so much global attention. The Yomiuri Shimbun broke this story, but the Japanese officials should know better than trying to let something like this pass—someone somewhere will always expose it.
Maybe one day, they'll even show up South Korea by relinquishing they're claims to these tiny rocks altogether...
AFP: http://afp.google.com/article/ALeqM5i6VMmzDsQxjPI2VWnBzG3JbL5uxg
The Japan Times : http://search.japantimes.co.jp/cgi-bin/nn20080528a2.html
Blog:

Other posts by Anna: