Last night's Japanese television came as a bit of a shock, leaving me questioning "was it racism or just a lack of political correctness that we're used to in Western media?"
Bobby Orogon, the boxing comedian, was on a "variety show" and a secret camera had filmed him behind the scenes, talking about stock investments. That was all fine until one of the presenters (also a comedian) said "I just found it funny that you were doing stocks. I thought you only eat bananas and harvest corn." Everyone laughed and no one seemed to care. Bobby was then compared to Billy Blanks (of Boot Camp fame) as obviously, being the only other black person on Japanese TV, they must be comparable.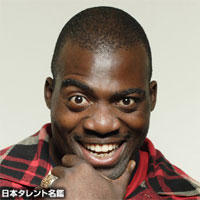 Television personality Bobby Orogon
In western media, to say that a black person should only eat bananas and harvest would cause outrage. However, Japan has no history of black slavery and perhaps there just isn't the need for the level of political correctness that is required in the western world? Either way, it was shocking to see this said on national TV and interesting to note that it was not seen as a racist comment but as a joke. With growing numbers of immigration in Japan, will the media be forced to level up to the political correctness required in the West?
Blog:

Other posts by Anna: